Calan Kenward, Apprentice at LG Motion, has much to celebrate. Hot off the news that he has been shortlisted for Business Magazine's Southern Manufacturing Apprentice of the Year comes TWO more shortlists: Inspire Business Award Apprentice of the Year and Manufacturing Management magazine's Manufacturing Champions Rising Star Award.
The criteria for Inspire Business' Apprentice of the Year is an apprentice who shows outstanding contributions to their workplace and exceptional progress in both their skills development and studies.
Manufacturing Management's Manufacturing Champions celebrates those who make UK manufacturing world-class. They received entries from companies across all regions and sectors of UK manufacturing, demonstrating the depth of talent embedded in British industry.
Across all three awards, judges will be looking for a demonstration of hard work and commitment; excellent results across the apprentice's chosen framework; and outstanding commitment to their own personal development and progression through learning. The successful candidates will also exhibit inspirational qualities and be a positive role model for vocational qualifications.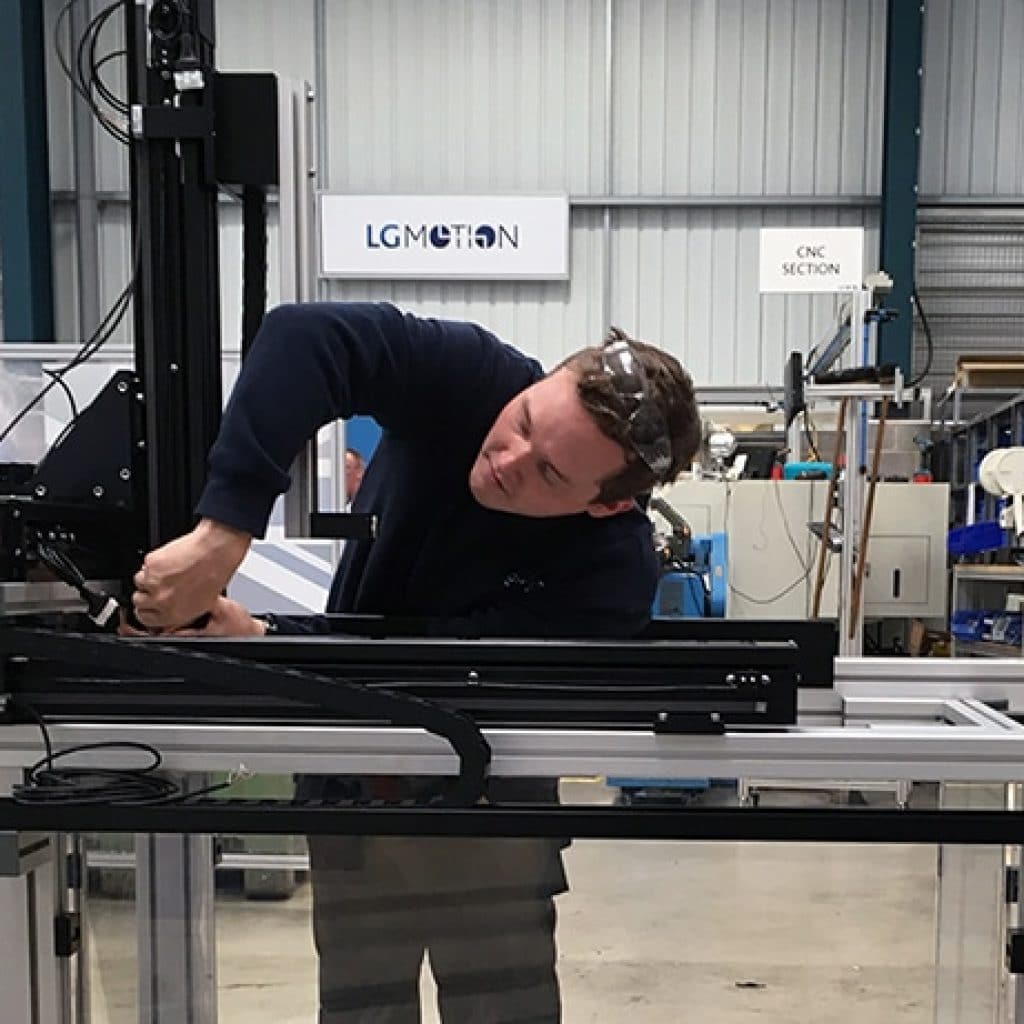 Gary Livingstone, Managing Director of LG Motion, is delighted that Calan's outstanding contribution, inspiring work ethic and commitment to succeed have been recognised. LG Motion strongly believe in hiring apprentices to become the next generation of mechanical engineers. Gary said,
"Calan is everything a business hopes to find in an apprentice. He has brought a lot to our team and LG Motion is delighted to invest time and energy in him. Calan meets all the criteria we seek in our employees: tenacity, curiosity, intelligence and passion for the industry."
Good luck to Calan over the next two months as the finalists for all three awards are announced.