Although there are motion control solutions that can pretty much be developed from existing components or products, more often than not environmental considerations need to be understood for the end-application. This means that almost all of our solutions become bespoke.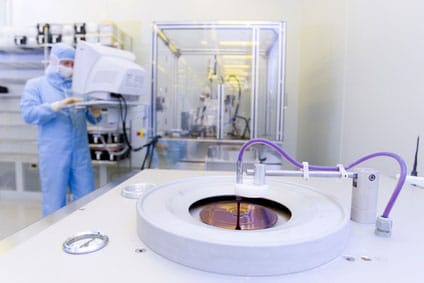 Our engineers have worked within many different industries over the past 30 years so the understanding of real-world application is extensive, having created and installed solutions into laboratories, cleanrooms, food manufacturing plants, vacuum environments; as well as varied industrial applications.
Our clients trust us because we speak with experience, whether it's:
Cleanrooms, where moving parts creating friction and residue are not conducive to the environmental requirements. These solutions often see us assessing different types of grease for moving parts, as well as replacing traditional components with cleanroom friendly materials.
Vacuum environments where motor heat can not dissipate. With contamination or pressure an issue we have installed motorised motion control solutions working as low as 10-7 Torr, whilst maintaining performance requirements.
Food Manufacturing environments that require not only cleanliness for hygiene – with the relevant materials being specified to suit regulations – but also modifications so that no residue impedes the effectiveness of the solution, which is especially important in a production line scenario dependant on constant reliability and minimum down-time.
Industrial environments vary wildly and we have designed solutions that work under water, often to high pressures; motors that function in thick oil solutions as part of a larger system; and environments that experience radiation.
Built To Last
The components we use, the manufacturing and machining process, not to mention the finishing in the factory ensure we deliver solutions that are robust, fit for purpose and built to last. We are called upon not only to deliver motion control solutions, but also to enhance the end result, working with clients to utilise our expertise and experience.
Because of this we develop long-term business relationships, our Clients tend to stay with us over many years and our industry experience develops with each and every project we deliver – whatever the end environment.
If you have a problem that requires any kind of motion in a manufacturing environment – whether you know exactly what you want or whether you would like our input – why not contact us to find out why our reputation is growing.
[do action="generic-footer-cta"/]