When it comes to industrial motion technology, the practical uses are quite wide ranging. Add to that the fact that many of our clients work in R&D and a lot of our projects are covered by NDAs and we arrive at the unfortunate point where we can't show you too much of what we get up to.
The result is that many people still ask us the question…
"What is it that you do?"
Solutions, Products and Components
We work with clients who need motion control systems that demand accuracy and reliability, usually for very exacting end uses.
Some clients know which components they want and simply want us to supply them for them to integrate them into their own systems. Some of these people want support and others don't.
Some clients know the end-product and need us to help integrate the right components into an existing system or replicate it entirely.
Some clients simply know what they want to achieve but aren't sure how to get there.
Diversity and Experience
This is where we excel – our knowledge and experience is extremely diverse. More often than not, when we get a requirement for a motion control solution – with specific environmental issues to take into consideration; or potential problems that may arise during a project – we've usually come across the situation before, whether it be hardware, software or a combination of both.
Luckily, we are also a tenacious bunch so every challenge is an opportunity to learn – from the most experienced members of our team to our apprentices. It's how we've gained the experience we have and will continue to do so – we love a challenge!
Skilled Workmanship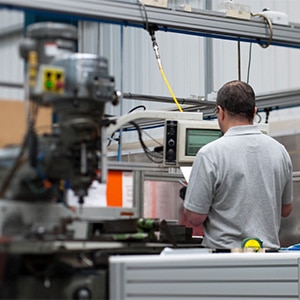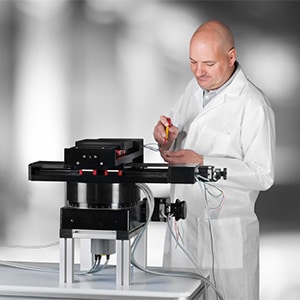 In a time where all business are subject to budget cuts, our clients still understand the quality of an LG Motion product. All of our work is hand finished – you can even come to the factory and see it being produced – and our appreciation for the end use is impeccable.
Our products are finished to a standard that will demonstrate to you, your management team and your investors that budgets are being spent with the right manufacturing partner.
Continued Investment
We invest in our knowledge, the plant in our factory and the education of the young engineers and apprentices who are the future of our business.
Manufacturing cheaply abroad has it place in certain industries… But not in our world where reputation is everything.
Reliability and Longevity
Many of the team at LG Motion have been working together for 30 years plus and it's testament to our dedication to quality that we have motion control systems still on client sites that are over 25 years old.
Get In Touch To Find Out More
If you have a problem that involves movement, then there is a very good possibility we can help. From micron specific movement to oil excavation, our experience is wide reaching.