LG Motion has recently signed a national distribution agreement with Arcus Technology Inc. and will represent the Californian stepper motor innovator for sales and technical support across its full range throughout the UK.
Arcus focuses on strong product design, multiple communications interfaces and very competitive pricing so it fits perfectly with the LG ethos of delivering quality and innovative solutions to clients.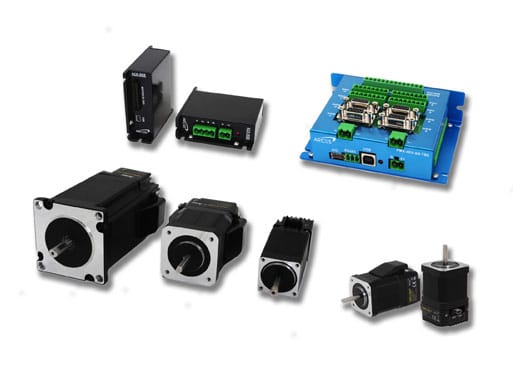 Arcus Technology's range includes the compact DMX series integrated stepper motor packages with a built-in microstepping driver and optional motion controller plus an incremental encoder that provides closed-loop feedback for automatic position correction.
Available in NEMA 17 and 23 frame sizes, the controller includes multi-tasking BASIC-like programming and a full I/O count including high speed position capture for product registration applications.
An extremely compact and industry unique NEMA size 11 version is also available with a square section of only 25 mm x 25 mm. DMX integrated steppers are complemented with ACE series standalone single-axis stepper drive-controllers and PMX series standalone 2- or 4-axis stepper controllers.
Across this wide range, communication interfaces include, USB 2.0, RS 485, Ethernet and Modbus and CANopen.  The range is completed with comprehensive GUI based PC programming software, VMX series touchscreen HMIs, cables, power supplies and other accessories.
Gary Livingstone, MD of LG Motion Ltd had this to say…
'Arcus Technology stepper products are going to be a great match for our wide range of standard and custom engineered positioning mechanics

'With our in-house design and manufacture capability, we can add value to these superb products, as part of motion solutions that enable our customers to achieve their product ideas, process concepts or research objectives – competitively, efficiently and with a fast time to market.'
As our reputation grows as an innovative solutions provider for motion technology, we are pleased to add another quality brand of products to further enable our research and design teams to drive our products.