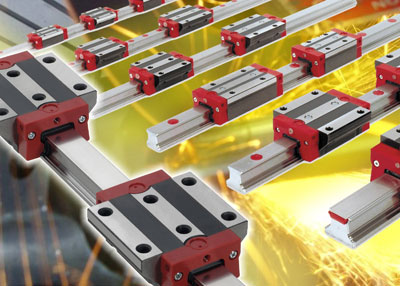 LG Motion are pleased to announce an improved stock programme for Schneeberger Linear Technology profiled BALL MONORAIL Linear Guides and a cut-to-length service that has grown in popularity since it's first introduction in 2006.
Recognising the growing need for fast response on key items, the range of size 15, 20, 25, and 30 precision linear rail with various carriage types and accessories has been increased to meet demand.
LG Motion work with OEMs, specialist machine builders and integrators to design-in and implement the complete range of "MONORAIL" profiled linear rails and guideways for applications requiring large load carrying capacity, precise positioning, high stiffness and an ability to withstand shock loading.
LG Motion has a unique working knowledge and experience of Schneeberger linear bearings, having been building its precision rails, bearings and slides into standard and custom engineered positioning systems for some time. Ball bearing based recirculating linear guides are also available as well as circulating and non-recirculating cross roller bearings, complete slide assemblies and positioning tables.
The UK factory capability offers a unique service to integrate all these products to match customers' application requirements or simply supply the standard components.