We supply Arcus servo and stepper motion control products across the UK. We also use them as part of our bespoke motion control solutions.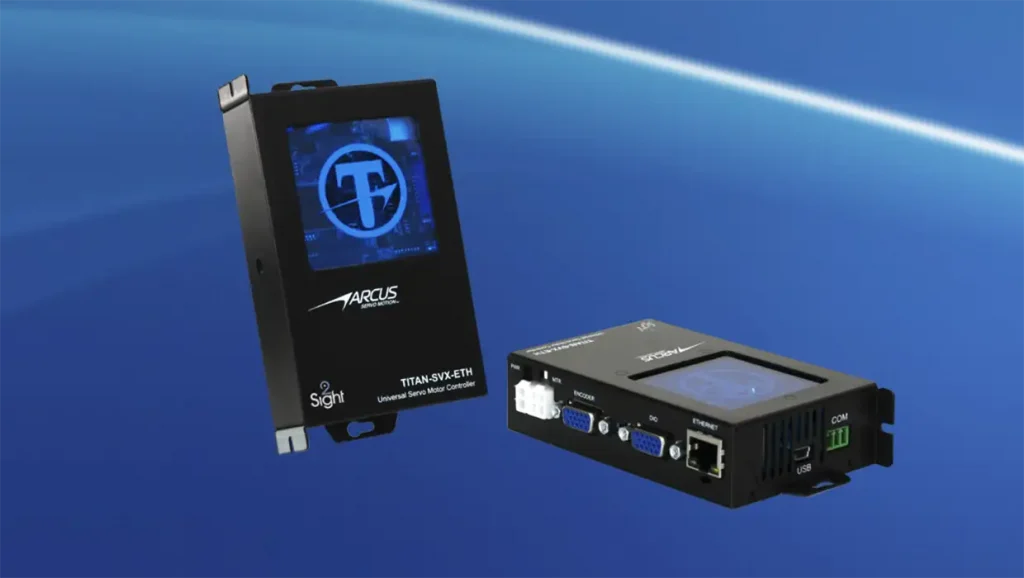 Arcus Technology is a global supplier of servo and stepper motion control products founded on the principle that innovative motion control solutions can be simple and affordable.
We provide integrated Arcus servo and stepper motor/driver/controller solutions to ease wiring and connection and by utilising innovative technology, streamlined manufacturing, and efficient sourcing methods, we can keep a tight control on costs.
To fulfil various communication requirements we provide a wide range of motion products with USB 2.0, RS-232, RS-485, Ethernet and CAN communications interfaces.
Arcus products are designed to ease programming and usage requirements and there is an extensive range of programmes and source code available to help you get started immediately, as well as maintaining the product easily.
The latest in servo motor and drive technology comes in the form of the TITAN. An intelligent, single-axis servo motor controller with advanced technology to drive most types of rotary and linear servo motors.
You can find out more about the TITAN Servo and how it integrates with Industry 4.0 requirements by visiting the Arcus online brochure.
If you are looking for a dedicated partner to work alongside for your electro-mechanical motion project, get in touch.
We'll work with you to develop the best solution for your specific challenge, no matter how complicated.
Arrange a visit and meet the team: