We supply Steinmeyer Mechatronik positioning systems lifters across the UK. We also use them as part of our bespoke motion control solutions.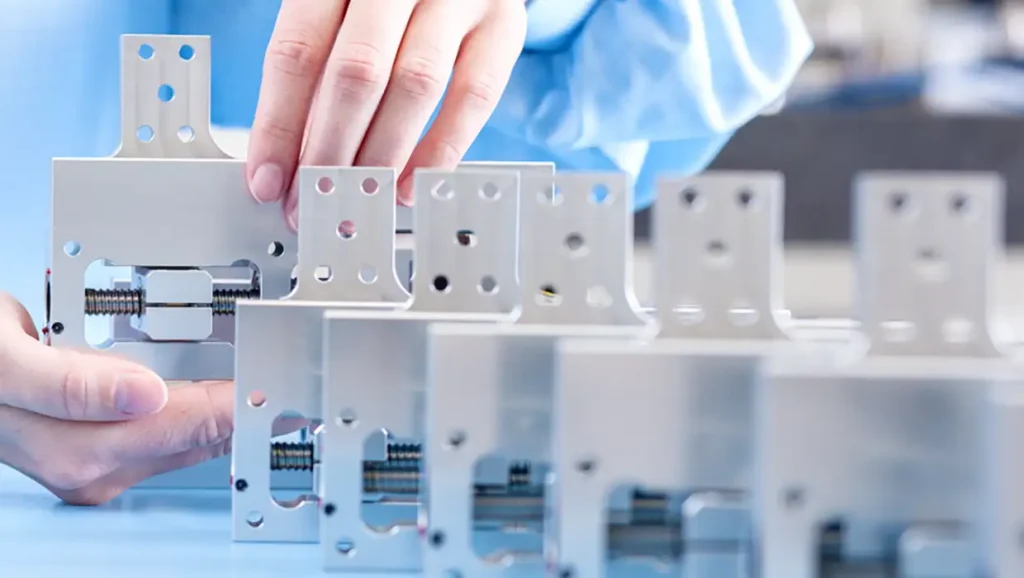 For positioning solutions, mechatronic systems, and optical components, Steinmeyer Mechatronik offer innovative products and competent advice for unique positioning tasks.
When the level of precision, the installation space and the surroundings are predefined, it is unusual to find an off-the-shelf positioning system that fits. Steinmeyer Mechatronik develop units based on your specifications and produce them in batches – from several dozen to several thousand a year.
All products are fully assembled, equipped with the necessary controls and tested according to your own criteria.
Standard axes
Multi-axis systems
Custom linear modules
Manipulators
Vacuum standard axes
Vacuum multi-axis systems
Steinmeyer Mechatronik downloads
If you are looking for a dedicated partner to work alongside for your electro-mechanical motion project, get in touch.
We'll work with you to develop the best solution for your specific challenge, no matter how complicated.
Arrange a visit and meet the team: