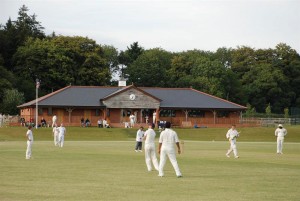 LG Motion have entered a Team into a Charity Cricket Challenge, taking place at Herriard Cricket Club on Sunday 24th May, 2015.
The fundraising event, organised by Wote Street People is to benefit Basingstoke Consortium who will use the funds to help inspire local young people, develop their employability skills and raise their confidence.
How can you get involved?
You can enter your own team (min 6 people required, 18 years+), at a donation cost of £30 per team.
If you would like to be involved but cannot rally a whole team, the Consortium will be fielding a team and are looking for additional players. So if you're a keen batsman, sharp wicket keeper or a fast bowler, please join us in this challenge.
Or simply turn up on the day as a spectator to enjoy the Cricket Challenge, refreshments and entertainment on offer.
What next?
If you would like to register a team, sign up for the Basingstoke Consortium team or for more information regarding the event, please e-mail katie.clark@bas-consort.org.uk
If you cannot attend the Challenge but would like to donate, please visit the event page – and watch this space for a few surprises to be announced shortly!