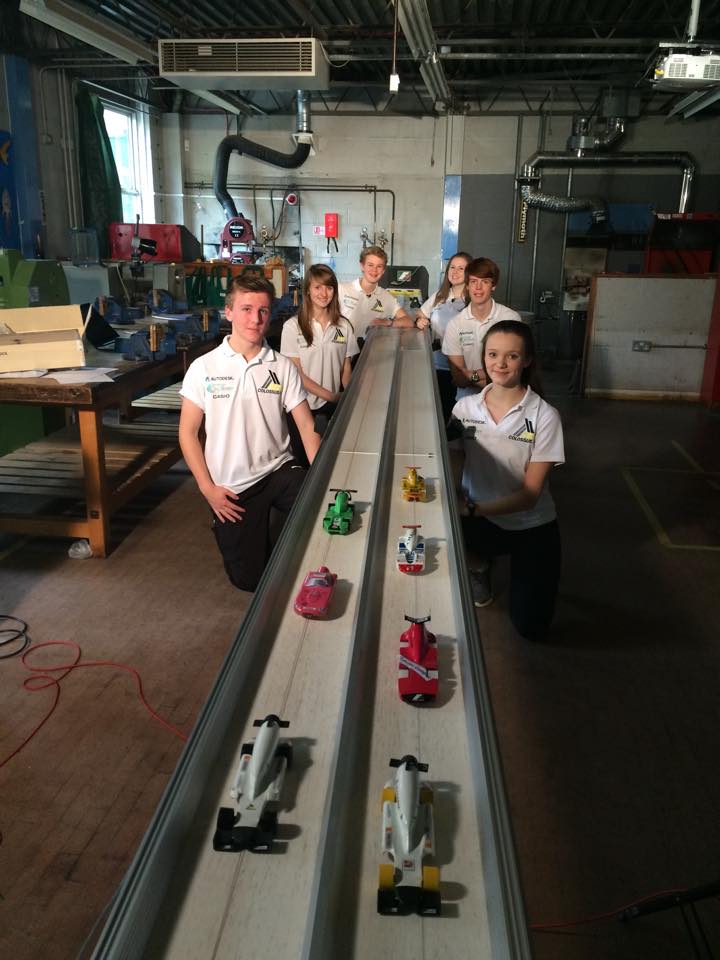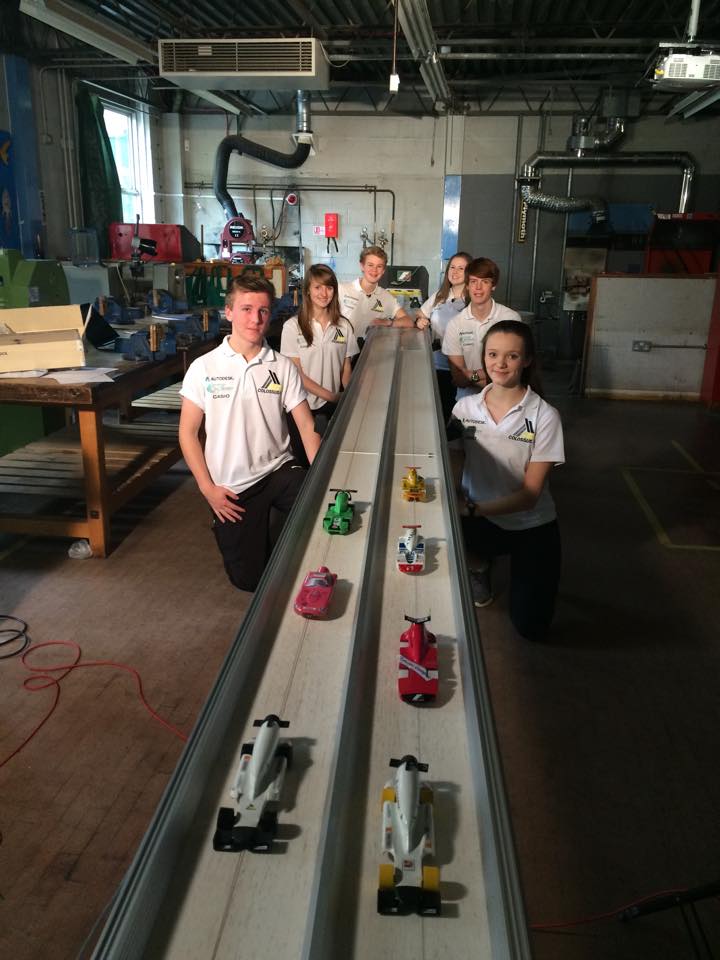 LG Motion Ltd are very proud to be working with the exceptional Colossus F1 Team that are competing in the World Championship in Abu Dhabi this weekend.
Colossus F1 are representing England at the F1 in Schools World Championships 2014, Abu Dhabi.
The Colossus F1 Team consists of 6 highly dedicated, hardworking members of Robert May's School, Hampshire.
Vicky Waterfield, Team Manager – Motivating, organising and managing the team.
Emma Baldry, Graphic Designer – Computer graphics related to marketing and team image.
Paul Cumner, Design Engineer – New and innovative design of the car's main body.
Charlie Flynn, Design Engineer – Getting paper ideas realised in CAD. Charlie has also proved to be the fastest on the trigger for race day.
Rachael Matthews, Scrutineering Engineer – Ensuring the cars comply with all of the specifications and regulations.
Daniel Warne Manufacturing Engineer – CAM, 3D printing and material selection for car manufacture.
F1 in Schools is an international competition set out to provide an exciting yet challenging educational experience through the magnetic appeal of Formula One. The competition is the only global multi-disciplinary challenge for students aged 9-19 and is now recognised as the Worlds largest STEM (Science, Technology, Engineering and Mathematics) competition.
40 COUNTRIES… 20 MILLION STUDENTS… 1 EXPERIENCE OF A LIFETIME.
Students are required to work in teams, each taking on an assigned role that fulfils the necessary components of the competition.
Colossus F1 is the team that will be representing England at the 2014 F1 in Schools World Finals in Abu Dhabi.
To find out more go to the Colossus F1 website.
Good luck from all at LG Motion and enjoy every moment!