We are pleased to announce a new addition to our portfolio with a new partnership with German-based Steinmeyer Mechatronics GmbH.
A leading manufacturer of positioning technology products, we will be representing Steinmeyer in the UK, which will extend our capability and enable us to provide more attractive options to mid-sized OEMs.
Steinmeyer is a leading manufacturer of positioning technology products operating from its factory in Dresden, Germany, where it boasts over 120 employees. With a heritage stretching back over 140 years, Steinmeyer is no newcomer to the industry and the development of its product range through well-proven manufacturing techniques is second to none.
The high precision positioning systems manufactured by Steinmeyer are particularly suited to applications in the following areas:
Vacuum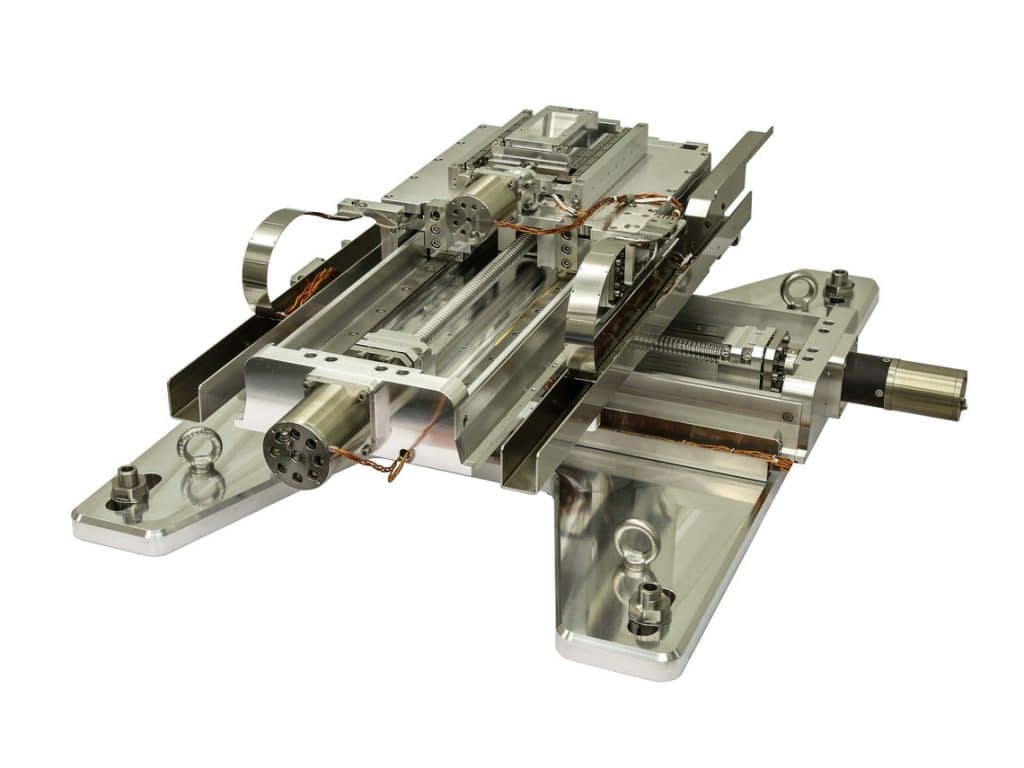 Of particular interest are the products designed for applications in vacuum technology.
Positioning items in a vacuum is a particular challenge. Only certain materials, components and lubricants meet the requirements in terms of low gas emissions. Often, it is not possible to use liquid lubricants. The bake-out process also puts a great deal of pressure on the positioning system; the thermal stresses which occur at temperatures up to 140°C must be taken into account. All the parts produced by Steinmeyer are vacuum-compatible, cleaned separately after production and assembled in a clean room. The choice of materials is restricted even further for nonmagnetic systems.
Multi Axis Systems
This is another area of particular expertise which LG Motion is now able to offer as part of their comprehensive drive controls portfolio.
Some applications require accurate positioning along more than one axis. Steinmeyer have developed a range of combinations which include conventional orthogonal XYZ systems, gantry systems in different precision classes, with and without air bearings, and multi-axis combinations for any degree of freedom when moving items. A controller is selected to match the specification of the system.
High performing linear servo systems can be provided with the Polaris controllers, which are also part of LG Motion's portfolio, to provide an integrated world-beating package.
If you would like more information about this exciting range of new products please get in touch.